Coma Pedrosa, Andorra
hiking
All the way to the top of Andorra's highest peak.

Having arrived in Andorra late on the previous day, and not being real familiar with the roads, the early morning drive from our campsite to the trailhead was a fun little navigational exercise in itself. As it turned out, the hike was almost easier than the drive! Despite being a little rushed at the summit - due to an approaching storm - the hike was a nice physical test and great fun overall.
Setting off at around 10am, we knew we were in for a fairly long day with ~14km and ~1500m elevation gain ahead of us. The early stages of the trail meanders through a light forrest, over the occasional bridge and picturesque streams. The path is well marked and the ascent is gradual which makes for an enjoyable morning.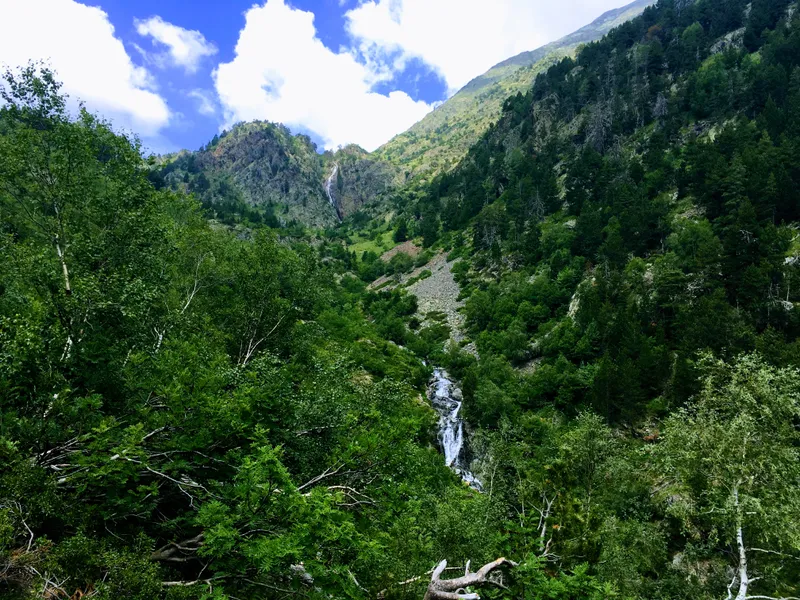 Having been told of Andorra's impressive lakes by friends who'd recently visited the area, I was keen to see for myself. After emerging from the forrest we took a side-path that dipped lower, past the lovely Estany de les Truites. Further along we stopped for a drink a Estany Negre with its beautiful clear water and patches of snow around the waters edge.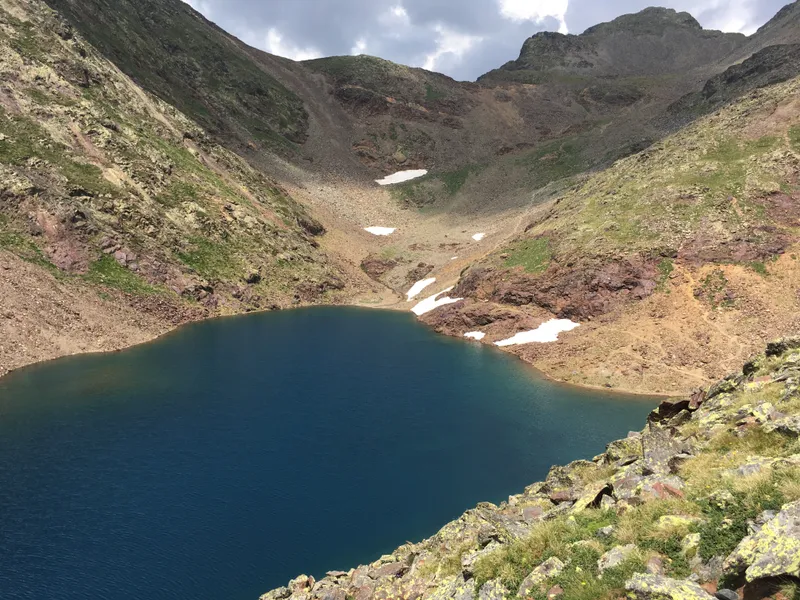 As we ascended the trail became drier and rockier, with increasingly impressive views across to the surrounding ridgelines and mountains of the Pyrenees.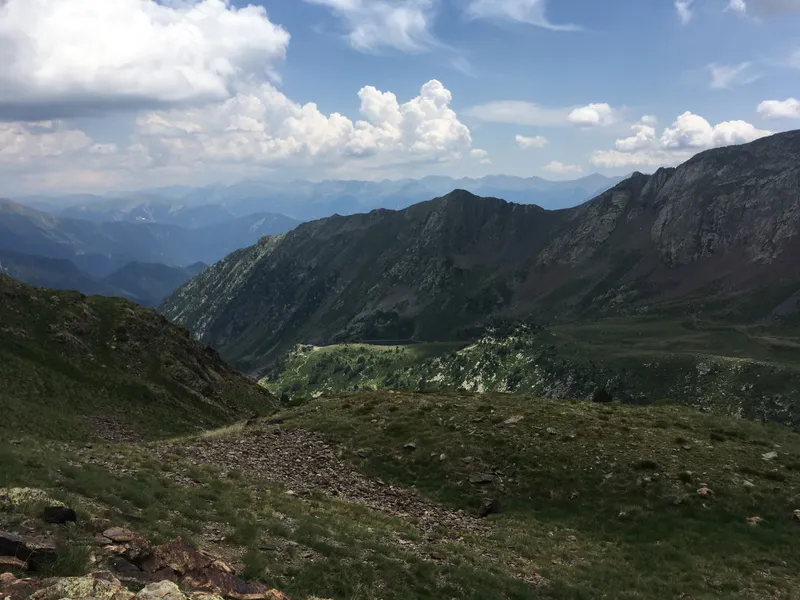 This was the first time using the routing feature of my watch and it worked out well, given the trail was well signed and we had quite good visibility throughout. The final stages toward the summit became quite steep, crossing loose and jagged rock and boulder fields which required plenty of care. The views through these final stages were amazing. As we approached the summit we noted the temperature had dropped and the winds had increased quite sharply. When we heard thunder in the distance I knew we wouldn't be sticking around at the top for long.
The final meters up to the cone-shaped summit were quite steep and challenging. No ropes but careful steps were essential. At the very top we found 360 degree views from a smallish landing, just enough for a monument commemorating the country highpoint and a pole (lightning rod?) flying the flag of Andorra. After the long, gradual trek this summit was a real treat!
After a a few minutes enjoying the view, marvelling at the winds and the approaching storm, we knew it was time to descend.
---