Multnomah Falls and Wahkeena Falls loop, Oregon, USA
hiking
A mid-winter hike that turned into a loop around Multnomah Falls and the Wahkeena Falls.

The original plan was simply to checkout the falls on a Saturday morning. Peeking at the maps quickly before heading out the door showed there was a chance at linking a set of trails into a loop that should provide an extra challenge and reward. I wasn't too sure what to expect of the crowds, the condition of the trail after recent snow and rain in mid-winter, and how the weather would turn out.
We arrived at the parking around 11am and found the large carpark around 90% full. I'd been told the place is usually very busy in the Summer and that visitor passes must be obtained in advance. We'd checked online and found that passes weren't needed at the time of year we were there.
This waterfall is right by the highway and just a 5min walk from the carpark to the first viewing area located right by the splashdown and rock pool below the fall. From there, a trail leads up over an impressive stone bridge and then up higher through around a dozen switchbacks.
After making the elevation, a spur trailheads to the lookout at the top of the falls. This lookout is a hair-raising platform that which extends out and over the exact spot where the Multnomah Creek plunges over the cliff. The sound of the rushing creek and the views to the people and rock pool below are breathtaking.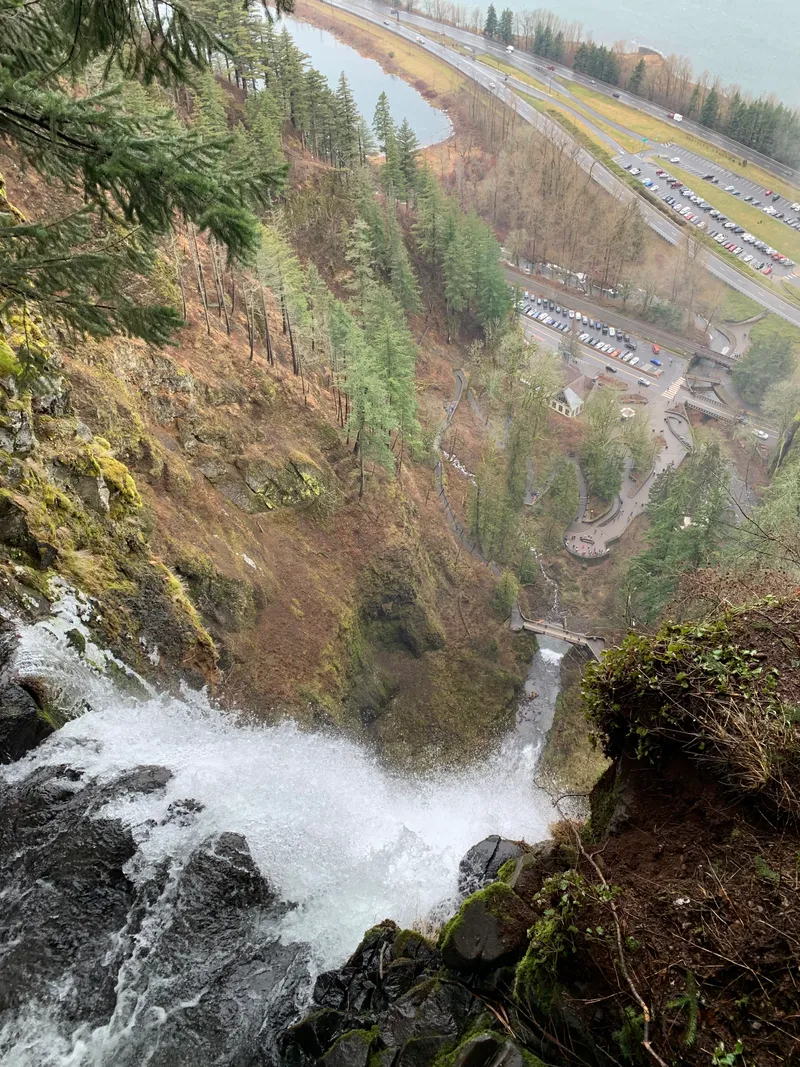 While the falls are the main draw card, there's plenty more on offer in the area. Trekking south along the Multnomah Creek takes in a few smaller falls and some unique rock formations. Eventually a the path meets the Wahkeena Trail that begins with a steep section before flattening along the top of the range. The wide Columbia River is ever present and can be regularly seen through the tall trees making up the forrest. Taking the turn to follow Vista Point Trail led to a prominent spot with great views of the river in both east and westerly directions.
The next stop on the trail is the Wahkeena Falls. Although not as impressive as Multnomah Falls, the surrounding moss covered rocks make for a wonderful view.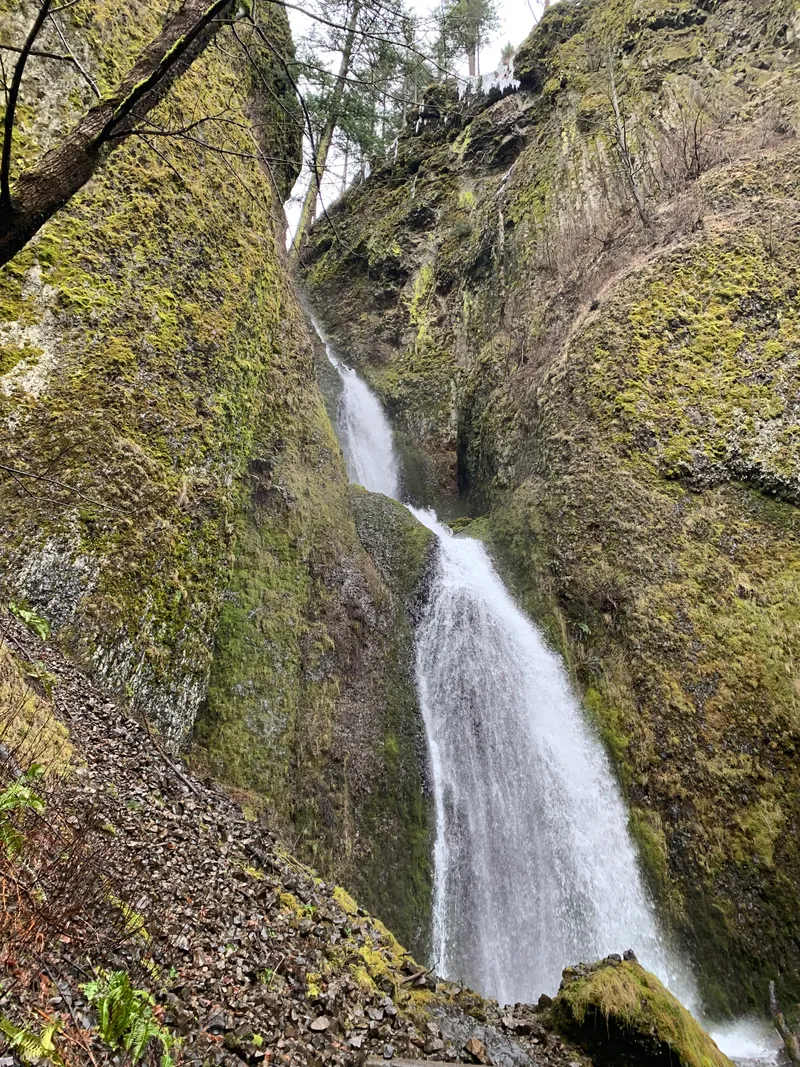 After visiting Wahkeena Falls, the path follows the Wahkeena Creek downward with more switchbacks. It's interesting contrast to the early part of the hike and taken together the two waterfalls offer are amazing bookends to an enjoyable hike.
---